join us on a public cruise or custom private charter
The coastline surrounding Camden Harbor and Penobscot Bay is considered some of the most beautiful in the world. Relax aboard our classic wooden motor vessel, enjoy a beverage and get a close-up look at the Maine coast as we glide past majestic lighthouses, seaside mansions, world famous windjammers, and visiting yachts. We often see seals, porpoises, osprey, and bald eagles. We are an ideal trip for children, and encourage them to help us haul up our lobster traps and discover what's inside. Don't forget your camera!
*Please note-all cruises subject to change due to private events and/or weather conditions. We suggest calling or booking ahead to ensure your seat and make sure the cruise you are interested in will be taking place.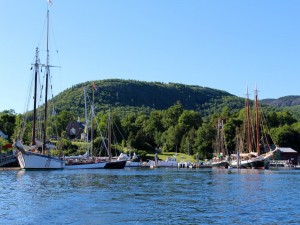 We begin tours again on Saturday, May 16th, 2020
We can't wait to get back out on the water this upcoming season, see you soon!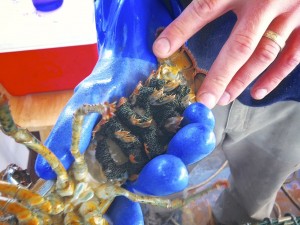 Eco-Tour (Wildlife Cruise)
On this 1 1/2 hour (evening trip is 1 hour 45 minutes) tour we will travel across the bay to a remote seal habitat. On our way we look for birds and marine life. In the past we have seen wildlife such as sunfish, porpoise, grey seals, harbor seals, eagles, osprey, coots, terns, eider ducks and many many more. In addition, we will haul a lobster trap to see whats lurking on the bottom of the ocean floor.
One Hour Lobstering & Lighthouse Cruise
During this hour long cruise we will observe two lighthouses while learning the history of the bay. We also haul a lobster trap and explain how its done on the rugged Maine coast. Passengers can just sit back and take it all in or gear up and get the true experience!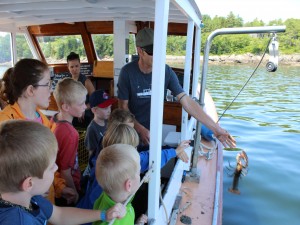 First Morning Lobster Haul
Lobsters, lobsters, lobsters! Come join us for this 1 hour interactive lobster fishing demonstration. Help us haul, bait & re-set our lobster pots. This once in a lifetime hands-on experience is sure to be a blast-don't forget your camera and sense of adventure!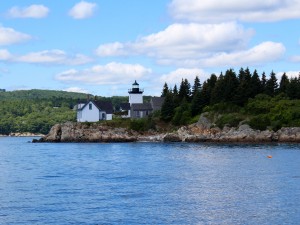 Sunday Morning Lighthouse Cruise
Join us for a fantastic cruise through Penobscot Bay past some of the most photographed lighthouses in the world. Fully narrated with opportunities to view 5 lighthouses from the water, this is one of our most popular trips!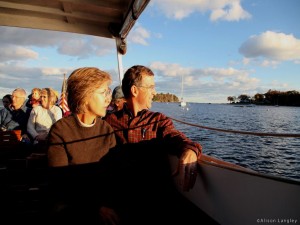 Grindle Point Lighthouse Excursion
Join us on Sunday afternoons for a special opportunity to tour a historic lighthouse only accessible by boat. We will cruise past Curtis Island Lighthouse in Camden and head to the island of Islesboro where we will depart from the Lively Lady and explore Grindle Point Lighthouse and the Sailor's Museum! During this narrated 3-hour adventure, information about the lighthouse and wildlife is provided by our experienced tour guide and Captain.

Book Now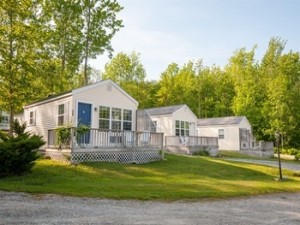 Looking for Lodging?
Stay at the Glenmoor By The Sea just down the road in Lincolnville and save 10% on your lodging reservation AND 10% on your cruise aboard the Lively Lady if booked as a package. Please click HERE for their reservation page or call Glenmoor By The Sea at 207-236-7905.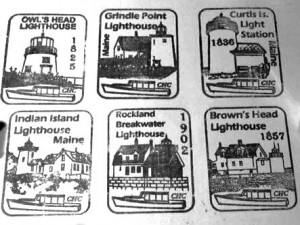 Are you a member of the U.S. Lighthouse Society?
If so, we participate in the Lighthouse Passport Program and have stamps on board to fill a page in your book! During our Sunday Morning Lighthouse Cruises we see 5 lighthouse, sure to please any lighthouse enthusiast. Feel free to call us with any questions regarding the Passport Program (207) 236-6672

Click here to view the U.S Lighthouse Society website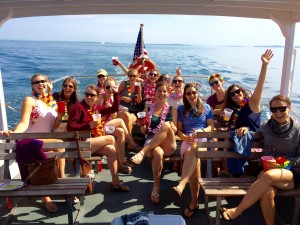 Charter the Lively Lady
Planning a wedding in Camden? We have had wonderful charters for rehearsal dinners, photography sessions, family gatherings, cocktail hours or just a quick tour of Camden for your guests.
"The thing to do when in Camden is a cruise on the Lively Lady"
New England Boating joined us aboard for some lobster fishing. Check it out.